TO KELLY'S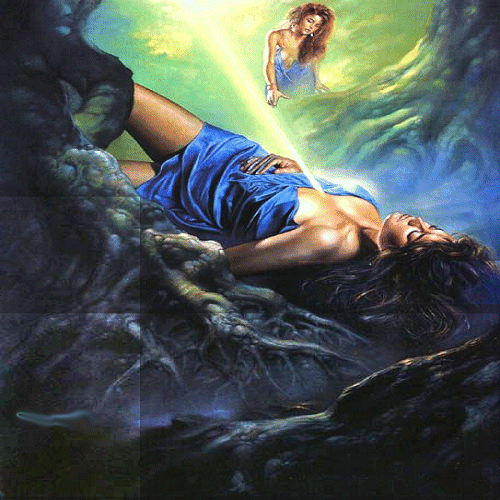 "Ladies Coronis" painted by Boris Vallejo
~TO MY DAUGHTER~
Though we may part along the way of life,
We will never say goodbye.
For in your happiness, sadness, laughter, and pain,
I will always be by your side.
I will reach to you from up above,
While you are deep in sleep.
Handing you the light of happiness and love,
Within your heart so very deep.
Never will I leave you, or say goodbye,
Because my dearest daughter,
I'll always be by your side.
Love, Mom
"Hope you enjoy other sites that I've created!"

~HOME~

~To Our Son~

Please sign the guestbook...love to hear from you!
View My Guestbook
Sign My Guestbook
This page has been visited alot. The exact count has been removed and I regret that I wasn't told it would be removed so that I could keep a tally of the visitors. Hope you enjoyed it.